Conventional loans are the most popular loan type. These are loans that are not offered by the federal government (like FHA or USDA loans). Instead, conventional loans are available only through private lenders such as banks or mortgage companies like Ruoff Mortgage. The ideal borrower has good credit and has plenty of money for a down payment.
Why a
Conventional

Loan?

Immediate Equity
A conventional loan can be achieved with as little as a 3% down payment. However, if you put 20% down, as is common with a conventional loan, you will have instant equity in you home as soon as you sign at the closing table. This will benefit you in the long run if you refinance or sell your home.

No Mortgage Insurance
If you put a 20% down payment on your home, you will not have mortgage insurance. If you put less than 20% down then you will have to pay mortgage insurance until you have your loan paid down to 78% loan to value.

Faster Closing
A conventional loan is much more straight-forward than a government-backed loan. There are less requirements during the underwriting process which allows for a quick closing. At Ruoff Mortgage, it is about 17 days!

Fixed Rate or ARM Rate
A conventional loan is attractive to sellers because it means you have good financial health. Sellers will often choose borrowers with a conventional loan over a government loan since the process is much simpler.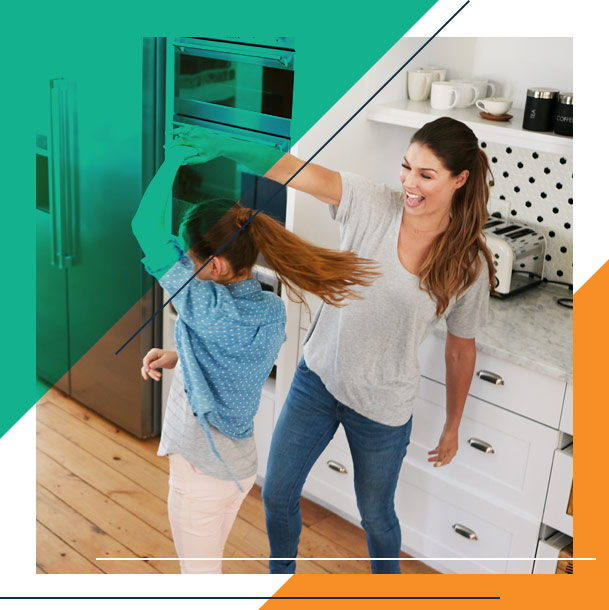 Steps to a
Conventional

Loan:

01
Get Pre-Approved.
Ruoff's mobile app, Loan Butler, can help you receive your pre-approval letter quickly. Plus, you can upload all required documents straight into the app to save you time and energy.
02
Speak with a Loan Officer.
Lock in your mortgage rate early and stay in the loop. Your Ruoff Mortgage Loan Officer will keep you and your agent updated every step of the way with our Milestone Updates.
03
Clear to close.
Thanks to Ruoff's Digital Closing Experience, you'll only spend 10 minutes with your loan officer and agent finalizing the purchase at closing.
I'm Interested in a
Conventional

Loan!
FAQs
What is the difference between a Fixed Rate & Adjustable Rate Mortgage?
A fixed rate means your principal and interest payment will not change during the fixed period, but an adjustable rate means your principal and interest payment could increase or decrease depending on market interest rates.
Which is better- a fixed or adjustable rate?
This will usually depend on how long you plan to stay in your current home. If you plan to stay around 7 years or less an adjustable rate mortgage may be for you. Loan officers can give you the best options for your situation.
When do I bring my down payment to buy a house?
You will need to have the funds available before we can submit to final underwriting but you will not bring any money until the day of closing and all funds will go to the title company.
Can I finance my closing costs into my home loan?
Not directly. You can negotiate with the seller in your purchase offer to pay your closing costs or you could select a higher interest rate that offered lender paid closing costs. This is commonly called "seller's concessions".
Ready to get started with a
Conventional

loan?